1. a new world building wednesday post is up on patreon for donors only. its another 8 panel comic. come one and all to learn about that black goo that isnt lucy.
here's a taste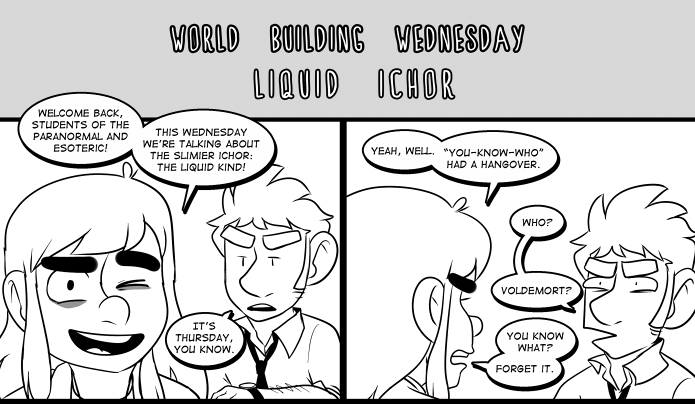 2. a preview of a new book thing is up on patreon. this one is a book of maxine's notes about various ghosts encountered in the A Ghost Story universe. there are new illustrations and world building lore things. you can see a much more extended example if you are a patreon donor. expect this to be on sale eventually to help with those dumb tax payments.
here is, you guessed it, a taste: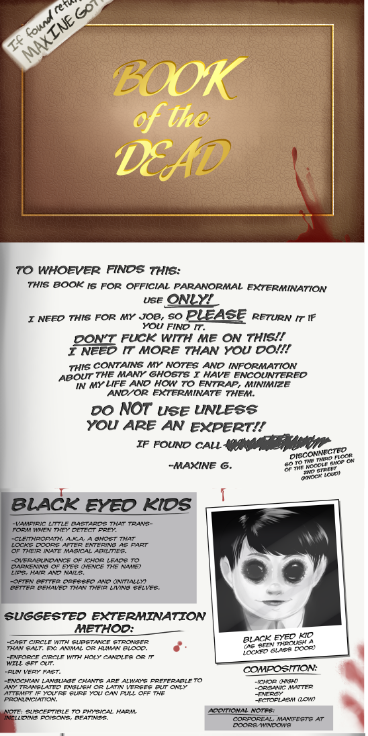 thank you! please donate to patreon if you like the goofy junk i put out into the world. i like making it and would like to do so for as long as humanly possible. thank you to all my current donors who keep the lights on and my stomach full of popeyes chicken tenders and the iced coffee in my veins. i never know how to give back to you guys meaningfully so i hope i can find better ways to do so to show my appreciation.